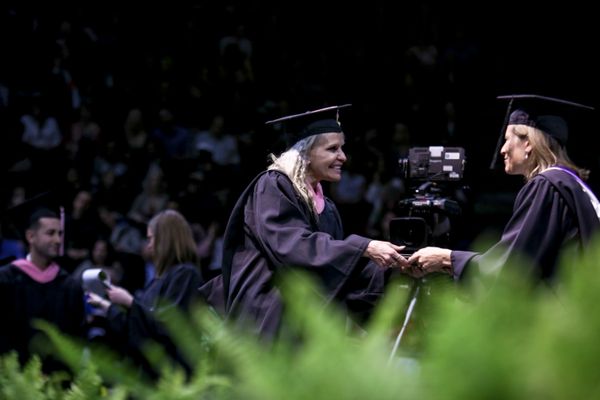 May 12th 2018 ~ On May 12th, Marie Martine joined a thousand new graduates from Berklee College of Music and walked the stage of the 2018 official Commencement Ceremony at the Agganis of the Boston University in Massachusetts. "It was like a movie, it was magical, extraordinary," she told us. 
This graduation was also for Marie Martine Bédard (MM) a healing moment that was more than due since she had been forced to abandon her studies in music in the late 80s after crossing the path of a recidivist sexual predator escaped from prison the night before. A rape she will have a hard time healing from, but that became her motivation behind her project Hippocampus on which she works with the bass player and producer Jean-François Lemieux. 
"We do not realize how much we have been broken and isolated from all those we love and from ourselves as long as we do not start to get up again." 
Marie Martine Bédard holds a Bachelor Degree of Professional Studies in Songwriting with the Berklee College of Music.