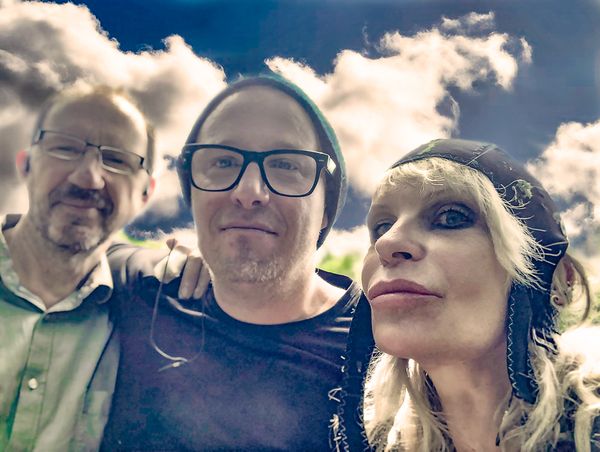 Jusqu'à récemment, le mois de juillet était un mois triste pour moi et cette tristesse m'empêchait de célébrer les fêtes, d'apprécier la lumière du jour, la chaleur du soleil.
 
Un voile, un nuage, une cicatrice ouverte.
Pourquoi? 

Le 21 juillet est l'anniversaire de cette agression, de ce viol qui a tant bouleversé ma vie et celle de ma famille. 

Cette cicatrice, en l'absence de compassion et avec un silence imposé, est restée ouverte, infectée très longtemps. 

Le silence tue. 

Le système en est complice, le manque de courage de la communauté aussi quand ce n'est pas la bienveillance qui est souvent perçue comme une intrusion. 

Bang…. 

Le prédateur sexuel sort de prison et fait de nouvelles victimes. 

Je me brise. 

"Je pars si tu ne guéris pas" sont les mots que me lance le père de mes enfants.
Je cherche un morceau de compassion quelque part. 
Le brouillard est présent dans ma tête.

Puis je m'accroche à la musique que j'avais abandonnée une décennie plus tôt. 
Mon voyage de guérison peut commencer, seule.

Je m'enferme pendant 9 ans pour étudier à Berklee Online et obtenir un certificat professionnel en guitare et un baccalauréat en écriture de chansons avec la mention «Magna Cum Laude». 
C'est le début du projet Hippocampe dont les premiers 'singles' sortiront cet automne.

Pas si mal pour une fille à qui on lui disait «tu perds ton temps, c'est futile à ton âge » et aussi « tu n'y arriveras jamais, t'es pas vraiment musicienne ».  

La résilience, c'est fort, ne trouvez-vous pas? 
«Renaître, c'est affronter tout un univers de complexités avec les bonnes personnes pour finalement découvrir la beauté cachée du monde.»MM
**********
Until recently, the month of July was a sad month for me and this sadness prevented me from celebrating the holidays, from appreciating the day light, the warmth of the sun. 

A veil, a cloud, an open scar. 

Why? 

July 21st is the anniversary of that assault, that rape that shattered so much of my life and that of my family. 

This scar, in the absence of compassion and with an imposed silence, remained open, infected a very long time. 
Silence kills. 

The system is complicit in this, the lack of courage of the community also when it is not benevolence that is perceived as an intrusion. 

Bang… 

The sexual predator gets out of prison and makes new victims. 
I break. 

"I leave if you don't heal" are the words that the father of my children throws at me. 

I'm looking for a piece of compassion somewhere. 
The fog is present in my head. 
Then I cling to the music that I had abandoned a decade earlier. 
My true healing journey can begin. 

I lock myself away for 9 years to study at Berklee Online and achieve a professional certificate in guitar and a bachelor's degree in songwriting 'Magna Cum Laude'.
This is the beginning of the Hippocampe project, the first 'singles' of which will be released this fall.
Not so bad for a girl who was told she was wasting her time, that it was futile at her age and that she couldn't do it because she was 'not really a musician'!!! 

Resilience is strong, don't you think?
«To be reborn is to face a whole universe of complexities with the right people to eventually discover the hidden beauty of the world.» MM
**********
- Web  - Facebook -TikTok  - Instagram  - Bandcamp - Soundcloud - Youtube - Linkedin - Twitter -