"Il y a quelque chose de magnifique à survivre au pire." - Marie Martine Bédard
"There's something beautiful in surviving the worst." - Marie Martine Bédard
Biographie
English below this section.
Biographie
Marie Martine Bédard est une Artiste multidisciplinaire née à Montréal d'une mère pianiste.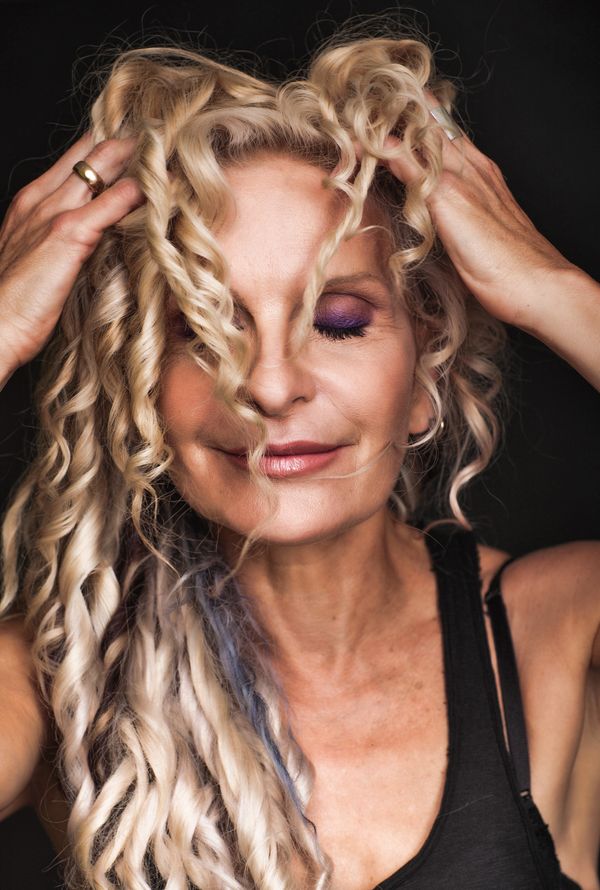 Après des études en musique classique, c'est à la guitare basse à la fin des années 70 qu'elle fait ses premières armes sur une scène « rock » avec Patrick Bourgeois .  En 1981 elle s'allie à ses trois amies d'enfance pour former le premier cru féminin de musique punk rock du Québec, le groupe Blue Oil.  
Après plusieurs centaines de spectacles et des participations à des émissions de variétés, elle livre sa dernière prestation au sein de Blue Oil en 1985.  
En 1986, deux mois après avoir donné naissance à son premier fils, au cœur de son quartier, le Plateau Mont-Royal, elle devient la proie d'un prédateur sexuel récidiviste.  Elle écrira : « J'assiste à ma mise à mort pendant que de l'autre côté des vitres du commerce, un soleil d'été baigne sur la rue Saint-Denis qui elle, déborde de vie. »    
Commence ses batailles, son long chemin de guérison.   
Dès 1987 elle entreprend de nouveaux projets, dont « Sense of Doubt » et « Cloak and Dagger ». Des spectacles, maquettes et albums sont autoproduits avant qu'elle ne prenne la décision d'accrocher ses guitares en 1998. 
Entre 2003 et 2009, l'action citoyenne lui ouvre les valves d'une réconciliation avec la vie.  Elle siège sur le conseil exécutif de la Coalition Québec-Vert-Kyoto, le comité consultatif d'urbanisme de la ville de Deux-Montagnes, le conseil d'administration et comité exécutif de la Fondation Rivières.  Tout cela parallèlement à ses participations à trois élections fédérales pour le parti vert du canada et d'en être la Représentante du Québec au Conseil fédéral en 2008, notamment. 
En 2009, le retour aux sources s'impose.  Elle amorce des études avec le célèbre Berklee College of Music de Boston. En 2010, elle obtient « Steve Vai Celebrity Scholarship », en 2014 un Certificat professionnel en guitare et en 2018 un baccalauréat en songwriting, Magan Cum Laude.  
Aujourd'hui, Marie Martine Bédard puise dans ses expériences de vie pour faire de ses traumatismes une œuvre artistique et humaine.  Son projet hippocampe fait ainsi office d'expérience scientifique et créative. 
BIOGRAPHY
Born in Montreal, Marie Martine Bédard  is a singer, songwriter and survivor.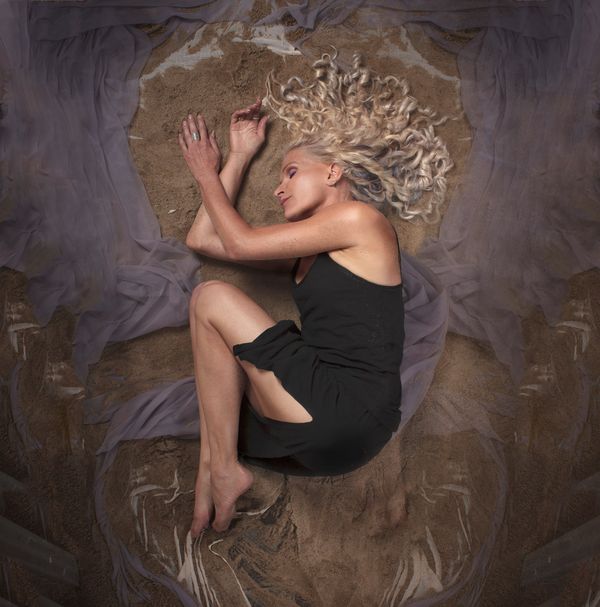 As a teenager, it is on bass guitar that she makes her debut on the "rock" scene with Patrick Bourgeois, who later became famous with band "The BB".

As a rising music figure of the Montreal underground music scene of the 80s and 90s,  she has the chance to work with many artists.  She performs close to a thousand concerts until she sees years of efforts and momentum short-circuited.
Two months after the birth of her first child and while the summer sun was bursting her city with life, she attends the slaying of her soul and body.  She is the victim of a sexual predator.

After a forced shutdown of more than a decade, in 2009 she embarks upon a healing journey through music studies with the renown Berklee College of Music. In 2010 she receives the celebrity-sponsored "Steve Vai Scholarship". In 2014, she obtains a Professional Certificate in Guitar and in 2018 a Bachelor Degree of Professional Studies in Songwriting.  Some say that she is the first French Canadian and Québécoise obtaining a degree with Berklee Online.  A nice way to come back to life knowing that she was one of the members of the first all girls band in Quebec, Blue Oil.
Sample Tracks
0:00/2:58

0:00/3:39

0:00/4:13

0:00/4:18
Vidéos
2018 
Montage:  by Marie Martine Bédard 
Caméra: JoséeB 
Musique: 
©Marie Martine Bédard & Christine Roberge 2018
2017
Montage: Marie Martine Bédard
Caméra: JoséeB
Music Cover
2017 
Montage: Marie Martine Bédard 
Caméra: Ella Nesgrescu, Michel Paul, Karine Rattle 
Musique: 
©Marie Martine Bédard & Marie-Frane Thibault 2016
Téléchargeables / Downloadables