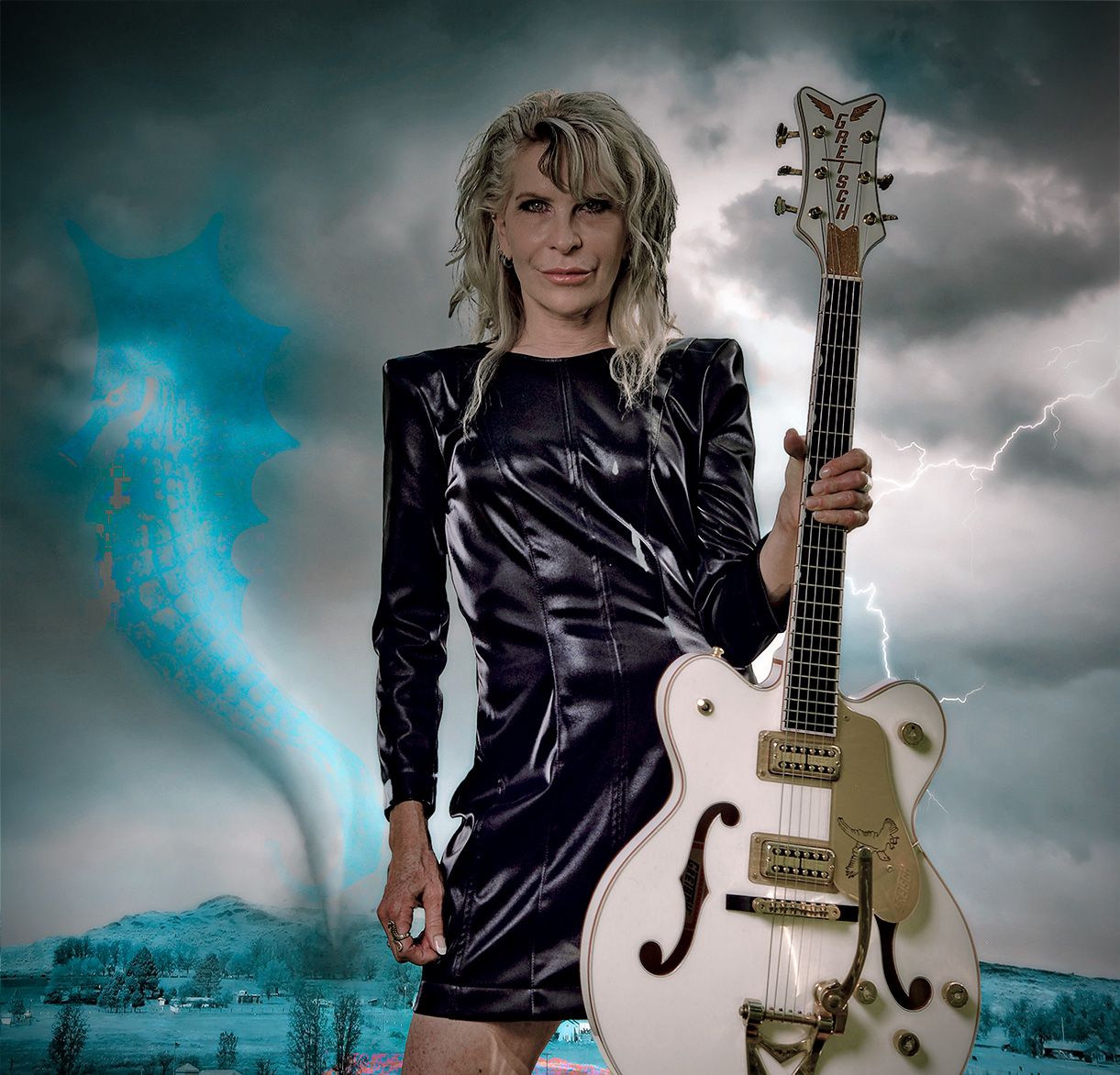 Après deux années de travail assidu et inédit, Marie Martine Bédard a annoncé que l'enregistrement de l'album du projet hippocampe est maintenant terminé et sortira du matriçage dans la prochaine semaine. 
L'album du projet hippocampe c'est… 
Neuf chansons sur les parcours qu'emprunte la survivance après le viol; 
neuf chansons habillées d'une manière singulière par des embryons mélodiques créés à partir des électroencéphalogrammes du cerveau de l'artiste et captés en laboratoire par Nicolas Reeves au début du processus de composition; 
le recueil de témoignages de survivantes; 
le fruit d'un travail d'art-thérapie qui a permis à l'artiste de renaître; 
l'aboutissement d'un travail d'équipe rassemblant non seulement des talents, mais des êtres humains remplis de compassion. Deux éléments essentiels à la réussite d'un tel projet. 
Voix : Marie Martine Bédard  
Guitares électriques : Marie Martine Bédard & Christine Roberge   
Guitares acoustiques & classiques : Marie Martine Bédard   
Guitare classique solo (Jusqu'à la mort) : Lauren Belec  
Guitare basse & contrebasse : Jean-François Lemieux  
Batterie : Marc Chartrain  
Captation des électroencéphalogrammes et développement du logiciel : Nicolas Reeves  
Électroencéphalogrammes : Marie Martine Bédard & Jean-François Lemieux  
Réalisation : Jean-François Lemieux 
Co-réalisation : Marie Martine Bédard  
Ingénieur de son & Mix : Phil Pelletier, Thank you Smoking Studio  
Matriçage : David Laurendeau,  Studio du lot 24  
Photos : Marie Martine Bédard & Caroline Durocher   
Infographie & montages photo : Marie Martine Bédard 
Date de sortie : Printemps 2023 
« Personne ne sait vraiment qui nous sommes jusqu'à ce que nous soyons assez courageux pour le dire à tout le monde »  M. Spielberg,
******
After two years of diligent and unprecedented work, Marie Martine Bedard announced that he recording of the hippocampus project album is now completed and will come out of mastering in about a week. 
The hippocampus project album is… 
Nine songs about the journeys of surviving after rape; 
nine songs accompanied by melodic embryos created at the beginning of the composition process from the electroencephalograms of the artist's brain and captured in the laboratory by Nicolas Reeves ; 
the testimonies from survivors; 
the fruit of an art therapy work that allowed the rebirth of the artist; 
the culmination of teamwork bringing together not only talent, but human beings filled with compassion. Two essential elements for the success of such a project. 
Vocals: Marie Martine Bedard 
Electric guitars: Marie Martine Bédard & Christine RobergeAcoustic & Classical Guitars: Marie Martine BédardSolo Classical Guitar (Till I Die): Lauren Belec 
Bass guitar & double bass: Jean-François Lemieux 
Drums: Marc Chartrain 
Electroencephalogram capture and software development: Nicolas Reeves 
Electroencephalograms: Marie Martine Bédard & Jean-François Lemieux 
Music Director: Jean-Francois Lemieux 
Co-director: Marie Martine Bédard 
Sound Engineer & Mix: Phil Pelletier, Thank you Smoking Studio 
Mastering: David Laurendeau, Lot 24 Studio 
Photos: Marie Martine Bédard & Caroline Durocher 
Computer graphics & photo montages: Marie Martine Bédard 
Album release : Spring 2023 
"No one really knows who we are until we're brave enough to tell everyone" Mr. Spielberg,